FREQUENTLY ASKED QUESTIONS
What size portrait do I need?
This image gives you an idea of what different sized portraits look like on a standard wall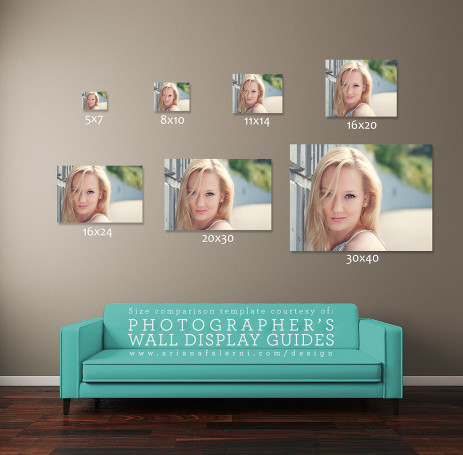 What comes with the session fee?
The session fee includes the artist's time to create the images, the processing and retouching. Prints and products are not included.
Do I get the digital images?
We do offer several collections for the client preferring digital images that start at $450
Do you retouch Images?
Yes, all images are professionally processed for viewing and final purchase images are retouched in detail before printing and delivery.
Do you have payment plans?
Yes we do, while the session fee is due at the time of booking, we do have a payment plan that can be customized based on each clients individual sales total.
Do you have a travel fee?
We will travel to any location within 40 miles for no additional cost. If your location is further there will be a $50 travel expense inside the state of WA. We are also available for out of state travel, please ask for a quote.